Sokker -

online football manager
sokker
discover the world of football
with Sokker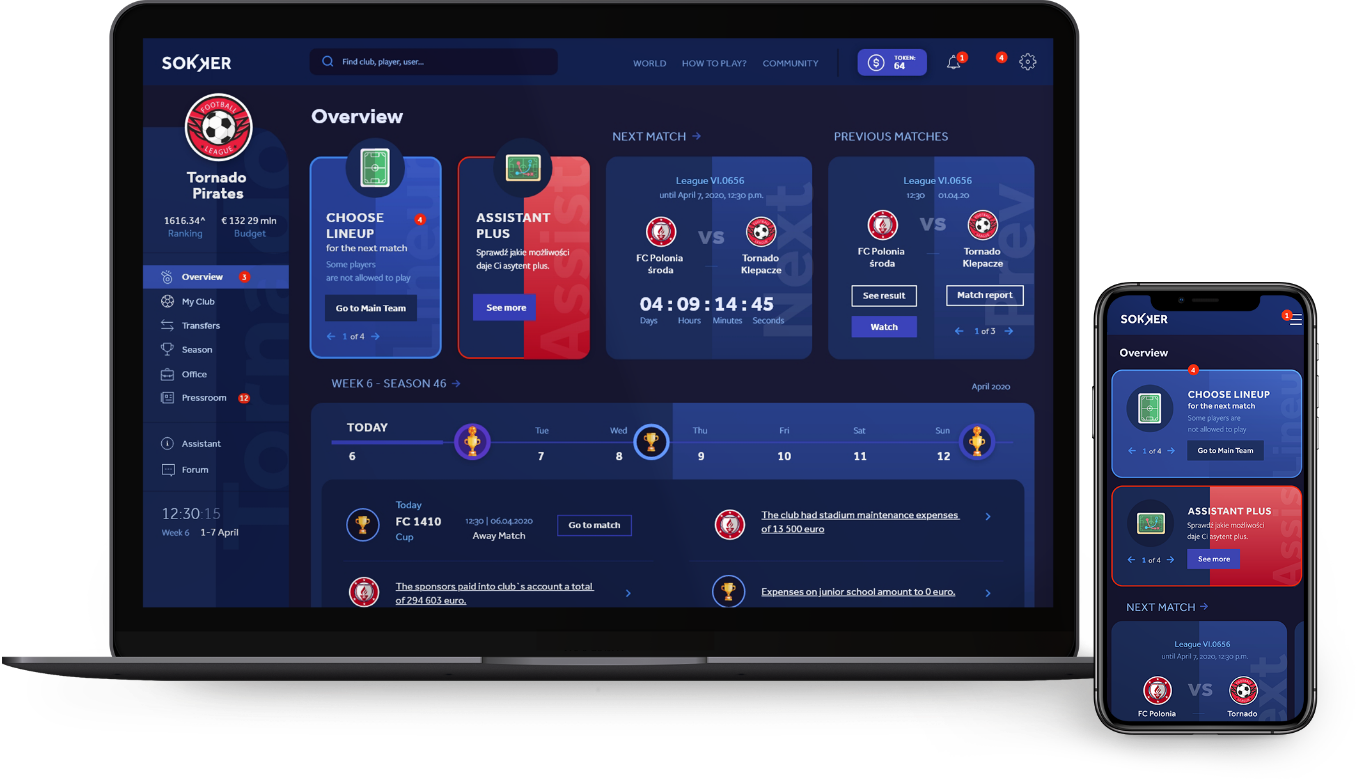 Discover the world of football and lead your team to fame!
There are plenty of opportunities so can achieve success in various ways. Show your tactical skills, prove yourself as a football manager, spot players with potential and develop into real stars. Make your club famous - and maybe one day you will even lead the National Team on your way to the World Cup!
Unique tactical system!
Plan your players` behaviour on the pitch and outplay your opponents. Thanks to the unique tactics' wizard, you can have a much more influence on your team`s performance than in any other manager.
Fight for higher and higher goals!
Rise to the top of the country league system on the way to the championship ! National and international cups are also waiting for you. Thanks to the clear league structure and team rankings you will know how far you are from the best.
goals
Player development!
Develop your players by employing a coaching staff and taking care of the club facilities. Decide on training, discover the potential of players, and create real stars. Who knows, maybe one of them will even make a debut in the national team.
Club infrastructure!
Expand your club, taking care of its facilities. Build the stadium of your dreams, invest in the youth academy, and  determine its direction. However, remember to choose your priorities wisely, ill-considered costs can be a real burden.
Watch matches in full 3D!
See if your ideas and tactics gives you results thanks to the unique match visualization. In no other football manager have you as much influence on the behaviour of your players on the pitch. Analyse matches, draw conclusions, and become an outstanding manager!
Gameplay
Manage your own football club!