Subpage under development, new version coming soon!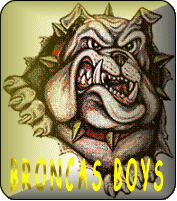 Owner:

OLIVER ATON
-
online
---
Joined:
2005-07-08
Language:
Español
---
Latest logging: 2022-12-02
---
Messenger ID: :
---
---
Last matches:
---
---
doblete Real!!
2020-01-06 11:53
Por tercer año consecutivo nuestro club ha conseguido un doblete. Pero en este caso se trata de un doblete Real pues es el maximo que se puede conseguir: champions y liga.

La generacion dorada de este club no para de darnos alegrias.

La champions se consiguio con una mezcla entre calidad, epica y una importante dosis de suerte. Sobretodo en semifinales y final donde goles en los minutos finales nos permitieron llegar a la prórroga cuando todo parecia indicar que ibamos a perder.

LA finalisima se conquistó tras remontar un 3-1 en contra frente a un equipo, el aleman, FC Nova, que hasta aquel momento, solo habia recibido dos goles en contra en toda la champions. Al final 3-4 y la primera champions de la historia del club (y la tercera de toda España) a nuestras vitrinas

En cuanto a la liga, ha sido, probablemente, la que hemos conseguido con mas solvencia, y con mayor antelacion pues matematicamente a falta de 3 jornadas ya éramos campeones. El equipo se comportó de manera impecable y muy regular durante todo el campeonato.

LA unica espinita, la hemos tenido en la copa en la que caimos en semifinales contra un gran Feitos, que acabo siendo el campeon.

Intentaremos la proxima temporada seguir peleando por todos los titulos.

AUPA BRONCAS!!!
---
2022-08-21 20:13
---
2022-04-03 12:01
---
2021-12-30 20:25
---
2021-09-11 00:04
---
2021-05-01 18:14
---
2020-03-16 22:39
---
2020-03-06 21:28
---
2020-01-06 11:53
---
2019-11-16 01:40
---
2019-09-27 13:28
---

Happy New Year 2022 and especially health for you and your loved ones.
Krzysztof 2021-12-31
---

---

Panama 4 shots 3 goals. I at least 6-7 clear actions well 2. Something went wrong, in addition to the ominous luck of Panama. I'm sorry for you, I've seen the stats and the game ...
Marchesi Ciro 2021-07-24
---
entries: 284 | next
Invite friends and earn free Plus!
Number of users invited: 0

---