Subpage under development, new version coming soon!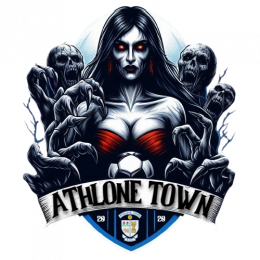 ---
Joined:
2020-04-26
Language:
Polski
---
Latest logging: 2021-10-19
---
Messenger ID: :
---
City: Athlone
---
---
Coach:
Polska
---
Last matches:
---
---
☘️ BIG CHANGES ☘️
2021-09-25 16:38
I would like to introduce new changes in our club. New jerseys, new crest and new bigger stadium. We have worked hard for these changes.
Therefore, I am all the more glad that we achieved it in such a short time. The club was established in April 2020. I am very happy because now we can only focus on training and development of Irish players.
From now on, the club will spend more time doing tactics, playing as many arcade matches as possible to get the golden mean for winning matches.
Goals for the next season - win Premier Division and the Eircom League Cup.


PLAYERS ON SALE:


Kobo Watanabe [37922963]
Ian Branigan [37783320]




Athlone Town A.F.C. Jerseys
Athlone Town A.F.C. Crest
Athlone Town A.F.C. Stadium
Athlone Town A.F.C. Sponsors








[URL=https://info.flagcounter.com/Gl4u][/URL]
---
2021-09-25 16:38
---
2021-09-23 18:26
---
2021-05-11 15:12
---
2021-01-09 15:02
---

dobra myśl, ale najpierw myślałem jakieś logo ogarnąć ;p
P_a_W_e_L123 2021-10-17
---

---

---
entries: 27 | next
Invite friends and earn free Plus!
Number of users invited: 18

---
Sokker