Subpage under development, new version coming soon!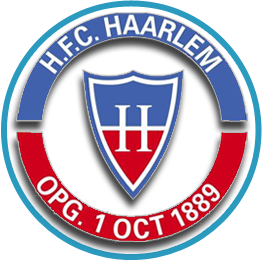 ---
Joined:
2007-10-27
Language:
Nederlands
---
Latest logging: 2023-03-30
---
Messenger ID: :
---
City: Diemen
---
---
6079.99

Leagues:
Eredivisie
Eerste Divisie (jeugd)
---
---
---
Last matches:
---
---
Voor het eerst in de historie in de bekerfinale!
2011-08-19 19:27
De hoofddoelstelling van dit seizoen werd gezet: zover mogelijk komen in de beker.
Hoe mooi is het dan om de finale te bereiken :)

Het ging niet altijd even makkelijk, zo hadden we makkelijk kunnen verliezen in de 1/8 finales tegen Westervelde stars en was er een gelijk opgaande strijd tegen Gio.
Soms zit het mee en soms zit het tegen ;)

De laatste hobbel zal Volharding zijn, een tegenstander van formaat met al vele prijzen op zak.
Toch is men zeer positief gestemd, mede omdat er in de laatste 2 wedstrijden tegen Volharding niet werd verloren. Op 1 of andere manier ligt deze tegenstander de HFC Haarlem wel.
Desondanks zal er zeker geen onderschatting zijn.

Op naar woensdag met een tussenstop op zondag waarin we hopelijk geen schorsingen en blessures oplopen.

Forza HFC Haarlem!
---
2011-08-19 19:27
---
2009-02-15 17:00
---
2009-01-22 20:38
---
2009-01-06 20:34
---
Invite friends and earn free Plus!
Number of users invited: 2

---