Subpage under development, new version coming soon!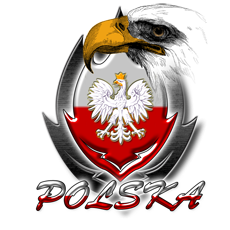 TO ALL PLAYERS' OWNERS!

Require to all owners of NT&U21 players to UPDATE YOUR PLAYERS SKILLS in >>>N T D B please!!!


Welcome to the home page of the Nederland national team

ringhiostarr
2014-07-28 11:55
Staff
Coach:
ringhiostarr
First assistant:
Poey
Summary:
1 - instructions for updating players
2 - initiatives
3 - Match Scheduling
Updating player instructions
There are two ways to update the players
automatic
: you have to install
osokker
. Afterward, you can click on the flag that now will appear on the player page. Select your current training (if you are still training him), and click "send". That`s all :).
manual
:
click here
, and insert manually the skills of the player.
Initiatives
Training plan database
: If you wish to train a national team player, you could send us you future training plan. Sometimes happens that a player isn`t receiving the right training. When the staff know it, and you have the right training plan for the player, you will receive a mail. So, you can contact the owner of the player and try to buy him.
If you want to apply to this initiative, please subscribe by filling the following form. Thanks a lot :)
Training database subscribe form
Stadium availability database
: If you make available your stadium for national team home matches, you can send your data. Sometimes national team needs to play in a different stadium with different size from the default one. If you want to give your help, please subscribe here
Stadium availability form
And of course.... thanks in advance for your help :)
Friendly scheduling
Week 04- 16/08/2014 - Suomi
Week 08- 13/09/2014 - Polska
Week 12- 11/10/2014 - Belgie
Week 15- 01/11/2014 - France
Week 00- 08/11/2014 - España
Week 01- 15/11/2014 - Danmark
| | |
| --- | --- |
| Rank points: | 2344.98 |
| Number of players: | 40 |
| Average form: | brilliant |
| Average age: | 28.0 |
| Average value: | 2 526 569 $ |
| Total value: | 101 062 750 $ |
Invite friends and earn free Plus!