Subpage under development, new version coming soon!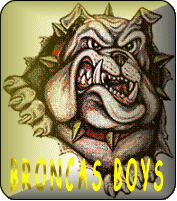 Owner:

OLIVER ATON
-
online
---
Joined:
2005-07-08
Language:
Español
---
Latest logging: 2022-11-27
---
Messenger ID: :
---
---
Last matches:
---
---
BICAMPEONES DE CHAMPIONS!!!
2020-03-06 21:28
Lo que parecia imposible, lo hemos conseguido!!! BRONCAS BOYS lo ha vuelto a hacer. Hemos vuelto a ganar la champions!!!

Si ganar una champions es dificilisimo, ganar 2, y seguidas, parece mas un sueño que una realidad.

Esta generacion de fantasticos jugadores no para de darnos alegrias.

La trayectoria en esta champions ha sido increible. El Equipo ha demostrado una gran superioridad frente a rivales muy potentes. Autenticos equipazos!!!

El equipo ha concedido poquisimas ocasiones. Apenas hemos recibido 23 disparos entre todos los partidos. Una defensa casi inexpugnable. La cuenta de goles tambien es espectacular: 26 a favor y solo 3 en contra (2 en la final).

LA final, contra Fc Nova, fue la reedicion de la final de la temporada pasada y , como aquella, tuvo el mismo suspense: Nuestros chicos se pusieron por delante muy pronto, a los 5 min, y estabamos controlando el partido, pero los alemanes no se iban a rendir tan facil y, en dos zarpazos, en apenas dos minutos, Fc nova se puso por delante. Un 2-1 traumatico que hubiera hundido la moral de cualquier equipo. Pero no de estos heroes, que, ya en la segunda parte, poco a poco fueron saliendo del shock y acumulando ocasiones de gol, hasta alcanzar primero el empate y , finalmente, en el minuto 86 ,el gol de la victoria y la gloria en el OLIMPO SOKKER!!!

AUPA BRONCAS!!!
---
2022-08-21 20:13
---
2022-04-03 12:01
---
2021-12-30 20:25
---
2021-09-11 00:04
---
2021-05-01 18:14
---
2020-03-16 22:39
---
2020-03-06 21:28
---
2020-01-06 11:53
---
2019-11-16 01:40
---
2019-09-27 13:28
---

Happy New Year 2022 and especially health for you and your loved ones.
Krzysztof 2021-12-31
---

---

Panama 4 shots 3 goals. I at least 6-7 clear actions well 2. Something went wrong, in addition to the ominous luck of Panama. I'm sorry for you, I've seen the stats and the game ...
Marchesi Ciro 2021-07-24
---
entries: 284 | next
Invite friends and earn free Plus!
Number of users invited: 0

---