Subpage under development, new version coming soon!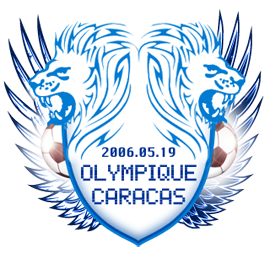 ---
Joined:
2006-05-19
Language:
Español
---
Latest logging: 2023-02-05
---
Messenger ID: :
---
---
Last matches:
---
---
Nueva Temporada
2007-10-30 19:22
El Olympique comienza una nueva temporada en la segunda division 04 de Venezuela con el mismo reto y objetivo de la pasada temporada, es decir ganarse la pernamencia en segunda division y seguir mejorando y preparando las bases de un equipo solido para el futuro, es por eso que la prioridad del equipo sigue siendo la cantera y los entrenamientos por lo que se asume que todo aquello que vaya mas a alla de simplemente ganar el derecho a permanecer en la division sera considerado como premio.

Asi mismo el equipo tiene pensado realizar unas ventas cuando sea mas conveniente para inverter ese dinero en primer lugar en el estadio para tratar de equilibrar un poco la relacion ganancia/pérdida del dinero del club que de momentos tiene mas gastos que ingresos, y en segundo lugar una vez aumentado el estadio se tratara de fichar un entrenador principal de mas nivel que pueda cubrir las falencias del actual entrenador, asi es como van mas o menos los planes del club para esta temporada
---
2007-10-30 19:22
---
2007-08-29 08:18
---
2007-06-18 04:10
---
2007-05-21 06:36
---
2007-05-17 18:12
---
2007-05-01 00:21
---
2007-04-24 04:22
---

Greeting from Portugal and Good Luck in Sokker and Real Life :D
fily [del] 2012-06-03
---

buen juego felicitaciones y suerte
RACK 2011-08-18
---

Suerte Grande!!!
Noelius 2011-07-08
---
entries: 468 | next
Invite friends and earn free Plus!
Number of users invited: 4

---