Subpage under development, new version coming soon!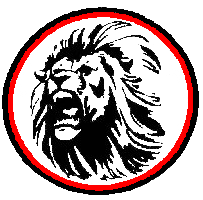 ---
Joined:
2008-01-20
Language:
English
---
Latest logging: 2021-10-15
---
---
4778.30

Leagues:
3. Liga.02
---
---
---
Last matches:
---
---
Novi dresovi pušteni u uporabu!
2008-06-07 22:59
Cijenjeni nogometni menadžer i političar kreirao je novu svježu, lepršavu i nadasve očaravajuću liniju dresova. Ovom predivnom kolekcijom potvrdio je i svoju ženstvenu stranu i svoj talent prema kreaciji vrhunske sportske odjeće.

Ovom kolekcijom odlučio je poručiti svijetu da i nakon propasti menadžerske karijere za njega još uvijek ima nade, i to ne bilo gdje nego u show biznisu, odnosno modnom MILANU, uz bok Cavalliju i Armaniju.

Upravo je iz njegove agencije potvrđeno da će glavni manekeni nove kolekcije biti glavom i bradom Neven Ciganović, Modni mačak i sveprisutni Fešn guru, poznat među svojim modnim prijateljima kao Feši.
---
2010-02-10 21:15
---
2010-02-10 20:44
---
2008-06-07 22:59
---

vidim kuksi si ga (pro)dao za mnogo manje para... to po nacionalnom kljucu, za mene 15m za kuksu 9 :/
neuro 2021-03-18
---

good game. I was worried when dokovic was replaced by defender:d. Good luck in your games.
Adam 2018-11-15
---

---
entries: 127 | next
Invite friends and earn free Plus!
Number of users invited: 0

---
Sokker