Subpage under development, new version coming soon!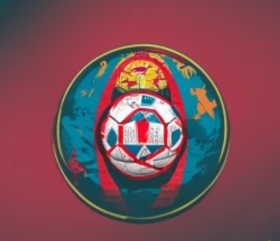 ---
Joined:
2019-09-11
Language:
English
---
Latest logging: 2022-05-17
---
---
Coach:
South Africa
---
4947.98

Leagues:
Segunda División.03
Torneo de Reservas
---
---
---
Last matches:
---
---
Tamales envueltos en la bandera de Italia
2021-05-13 19:12
La noche del viernes se realizará la despedida Ruggero quien estuvo un poco más de 3 temporadas en nuestro club, su dorsal 24 será exhibido durante la gala, sus 20 asistencias y dos goles serán presentados con el acostumbrado mensaje de despedida de sus compañeros e hinchas, el jueves será su juego final en el club contra el Atlético Neiva.

Su 1,94 se van a extrañar al cantar los himnos y que la cámara no tenga que subir repentinamente para capturar a este titán de la pelota! El jugador anunció que en su bandera de Italia que había traído para recordar su natal Lucca, llevara unos envueltas y un dulce de coco sus favoritos en su estadía en el Chocó... también ratifico su compromiso de volver, cuando sea mas completo y pueda aportar en la B o incluso en el FPC!!!

Los hinchas cantan desde ya en las afueras del campo de entreno del club el tradicional Ruuuu-gero, Ruuuu-gero!!! que retumbaba en el estadio cuando tocaba la pelota.

Gracias!!!
---
2021-05-13 19:12
---
2021-02-15 14:03
---
2020-12-13 17:06
---
2020-11-04 15:51
---
2020-08-24 15:17
---
2020-07-23 20:32
---
2020-07-09 15:10
---
2020-06-22 19:15
---
2020-05-28 22:43
---

Happy New Year 2022 and especially health for you and your loved ones.
Krzysztof 2021-12-31
---

---

Buen partido amigo! Saludos desde Argentina crack ;)
La Paternal 2021-05-22
---
entries: 15 | next
Invite friends and earn free Plus!
Number of users invited: 0

---